Craig McLachlan reflects on filming the upcoming season of SAS Australia (news.com.au)
by Cydonee Mardon
When a "bearded ball of muscle" dressed in black pushed Craig McLachlan to the ground and screamed: "You belong to us now", the actor knew he'd gotten himself into a "hardcore, no bullshit, elite military training camp".
"The images you've seen on TV of the choppers buzzing us at low altitude? It was like loading sand into a million air-rifles and being shot at point blank range," he said.
McLachlan knew 60 seconds into day one of SAS filming that this was "fair dinkum".
"When you're being instructed on how to handle an M4 semiautomatic assault rifle, they don't hand you a kid's water pistol to practise on," the Gold Logie winner said.
"When you feel the heat and hear the noise from the detonation of a thrown grenade, you accept in an instant that you need to switch on.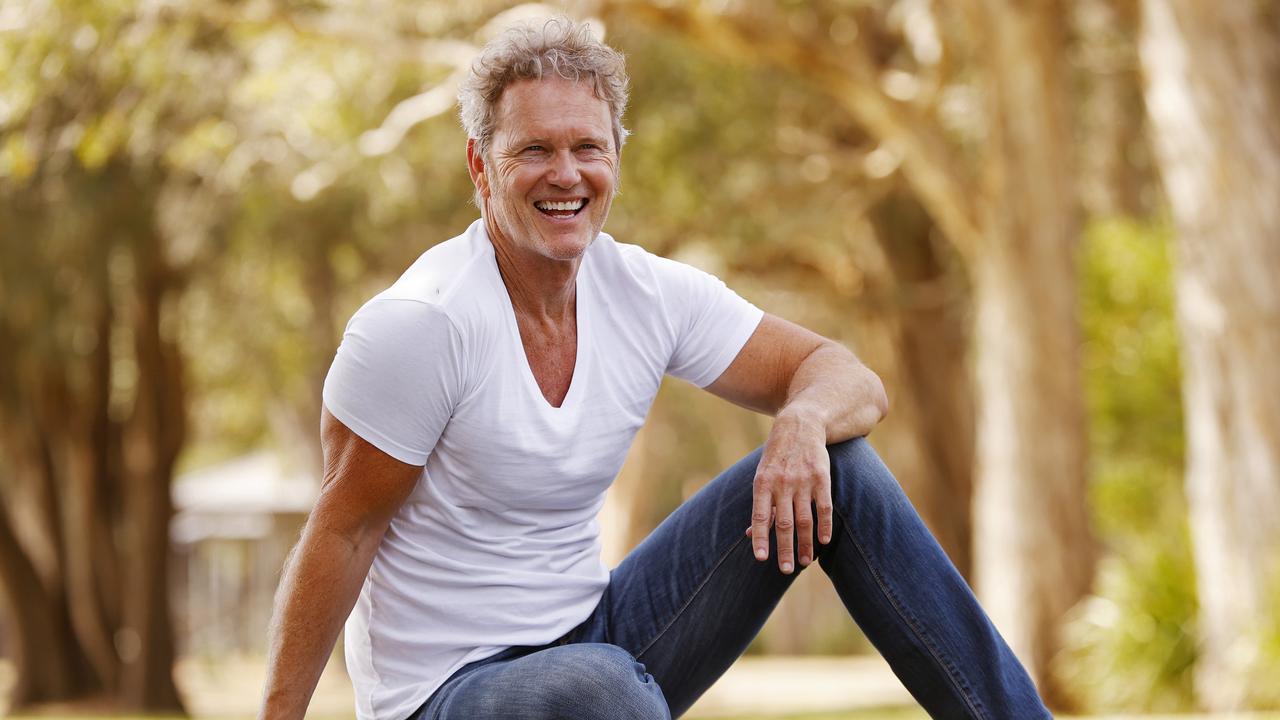 "And when you're instructed on the right way to rappel off the top of a concrete tower, you know you have to focus or you're dead."
But it wasn't even daunting physical challenges that had McLachlan awake at night in the weeks before he boarded a plane bound for the Jordanian Desert.
Or the worry about the internal injuries and complications he may suffer, having not fully recovered from recent major abdominal surgery.
The unsettling thought that his "stomach might spill out onto the desert" was one
thing but he had a bigger issue that was playing on his mind.
"It was extreme social anxiety. Trusting people," the former Neighbours star revealed in his first interview since returning from filming the 2023 season of the Channel 7 hit reality show.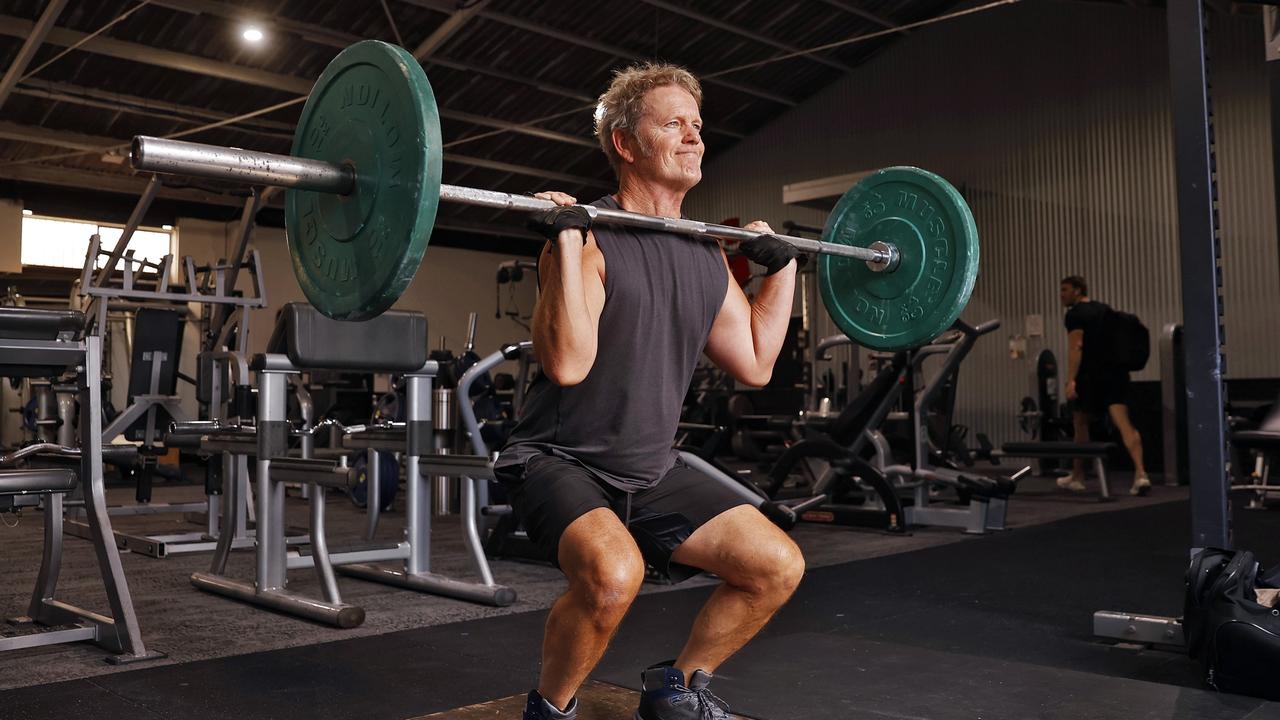 "I was going into this extreme situation, living with and needing to absolutely put my trust in people I've never met," he said.
"I was quietly freaking out. But the SAS gods were smiling upon me because as I quickly discovered my fellow recruits were kind, encouraging, generous, funny and completely non-
judgmental.
"And for me, having experienced sustained trauma over a period of too many years, being with these wonderful people rekindled something deep inside me," McLachlan said, referring to his fight to clear his name and restore his reputation after being found not guilty of a series of charges relating to his co-stars on The Rocky Horror Show.
"Call it faith, call it what you will but I felt a shift in my spirit."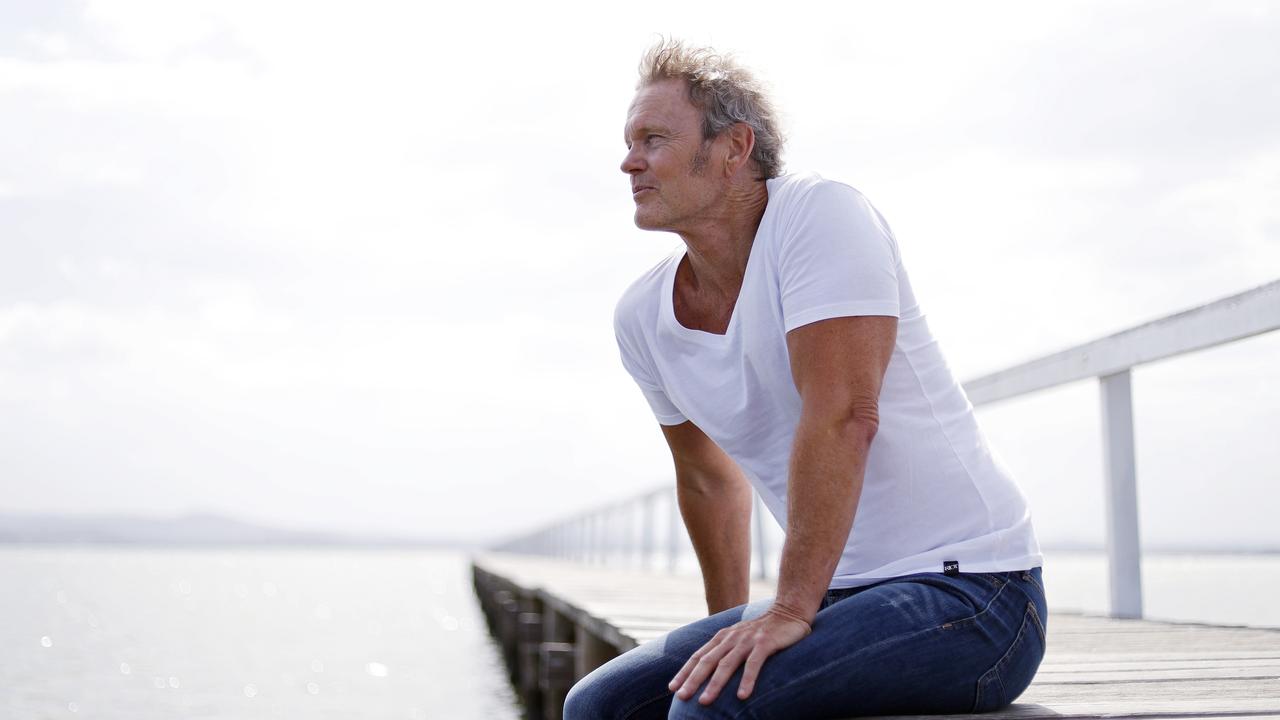 But enough about the team bonding, back to the "bearded ball of muscle" – Ant Middleton – who had McLachlan and the other recruits eating out of his hands.
"You belong to them and immediately you're in a world of pain," McLachlan said.
"The temperature in the desert is face-melting during the day. Scorching. The nausea is overwhelming when you're gasping for breath running through soft sand with God knows how many kilos on your back.
"Every desperate breath you take is hot and feels inadequate, like it's not oxygenating you properly.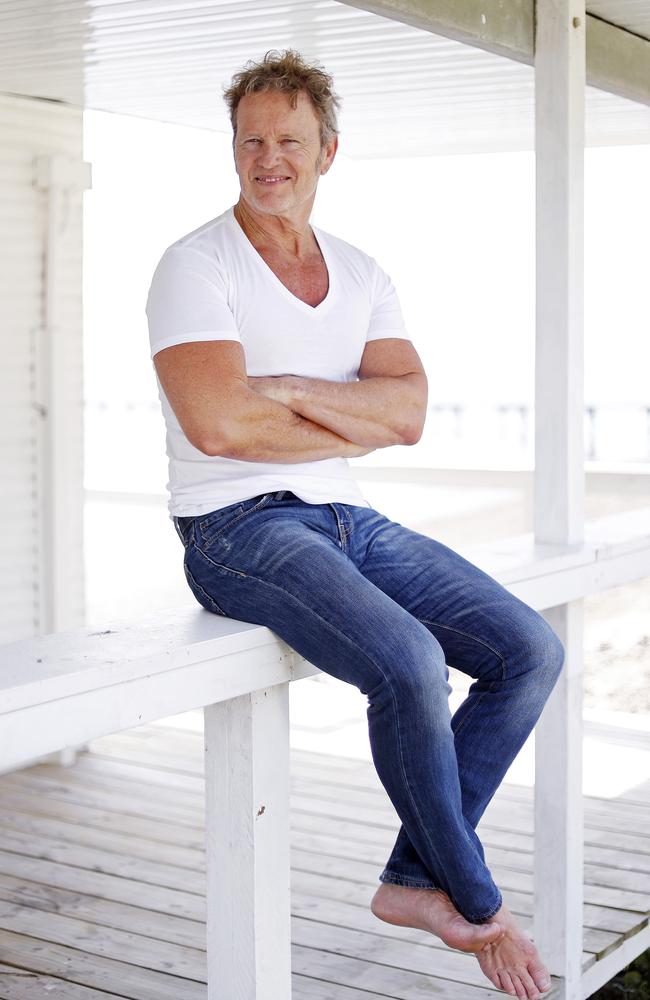 "You're sweating like an out-of-control fairway sprinkler. You're cramping, blistered and black toed, someone to your left is vomiting up an organ or two and someone to your right has tripped over a rock that's been there since time began and lost a couple of inches of skin around their elbows and wrists."
Cuts and abrasions, grazes and gashes are all par for the SAS course.
"The fun really begins when you have to manage the inevitable stinky angry infection," he recalled.
"I lost more skin on that first day than I did over the course of my entire childhood. Pains, strains and sprains were a constant."
But the 57-year-old who admits he is "no spring chicken" will never trade his time as "just a number" in the desert.
"I'll be forever grateful to that bearded ball of muscle and his black clad cohorts," he said.
"Screaming, getting in your face and pushing you to breaking point and beyond.
"But there's a method in the madness. It's in the absolute breaking down of an individual that allows rebuilding to occur. You can't hide anything when you're thoroughly emotionally and physically exposed.
"You can't bung on an act. You are stripped of any fakery. Out there with the DS it's real in every respect. And respect is key. And you won't be able to fake it."
It was also a "living breathing reminder" that you can keep moving forward against all odds.
"I want people to see the guy they've known and loved for over 30 years. See that he's still that guy. Be reminded of why they liked him in the first place," he said.