SAS Australia premiere: Celebrities face gruelling challenges, shocking confessions and a dramatic exit (Perth Now)
TRIGGER WARNING: Issues surrounding suicide
The most savage show on television returned to screens across the country this evening with a gruelling first episode titled Surrender.
A new group of fourteen star recruits descended on one of the toughest environments faced by Special Forces operatives — the Middle East, to face the most formidable test in their existence.
The anticipated program kicked off with the recruits — including Former world boxing champion Anthony Mundine and OG Bachelor Tim Robards — walking through the barren desert as ominous music alluded to their nerve-racking fate.
A number of recruits revealed their motive for embarking on the gruelling challenge and addressed their somewhat controversial past.
"When I started on Neighbours I was in people's lounge rooms night after night, day after day. But there was something that happened about five years ago that was shocking for the public and shocking for me," actor Craig McLachlan said, of his 2018 assault allegations.
"'Craig McLachlan: disgraced actor, workplace bully, monster'. I'm here to exorcise some pretty extreme pain with some pretty extreme pain."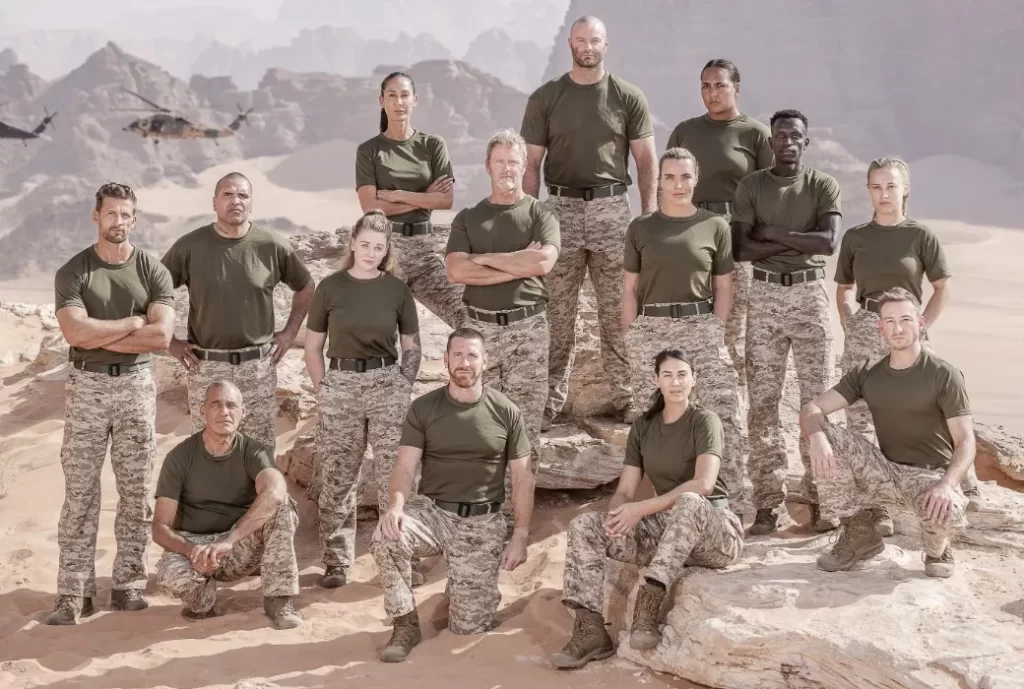 Olympic middle-distance runner Peter Bol was next up with a point to prove.
"I'm currently Australia's fastest man over 800 metres, I'm a two-time Australian Olympian, but recently I had to display a lot of courage facing doping allegations, facing the public," Bol said.
"The only way you stay strong is just by understanding what you stand for, this is a chance to show Australia what that is and who I am."
Fellow Olympian Stephanie Rice followed Bol's sentiment.
"I had always wanted to be a role model. I was an Olympic gold medallist, I was a world-record holder and then the Twitter scandal (happened)," she revealed.
"Instantly overnight I was not a role model. People did not want to be like me."
Channel Seven AFL presenter and AFLW premiership player Abbey Holmes unveiled her sheer determination on this newfound challenge.
"There's not too many women that have completed the SAS course, so I hope that I can get to the end," she admitted.
Chief Instructor and former UK Special Forces soldier Ant Middleton unveiled the brutal reality of the challenge, saying the celebrities weren't going to be "bubble wrapped" but pushed to their limits in a series of physical and psychological tests from the real SAS selection process.
"They're not in Australia anymore, and they realise they're in a f***ing sh** situation," he said.
The brutal challenge commenced with all 14 recruits being 'buried alive' in boxes underneath the desert sand, left in there with a limited supply of oxygen until the very last moment.
"Being buried alive is the closest thing to being dead," Middleton said, of the recruits facing their own mortality in a confined wooden box.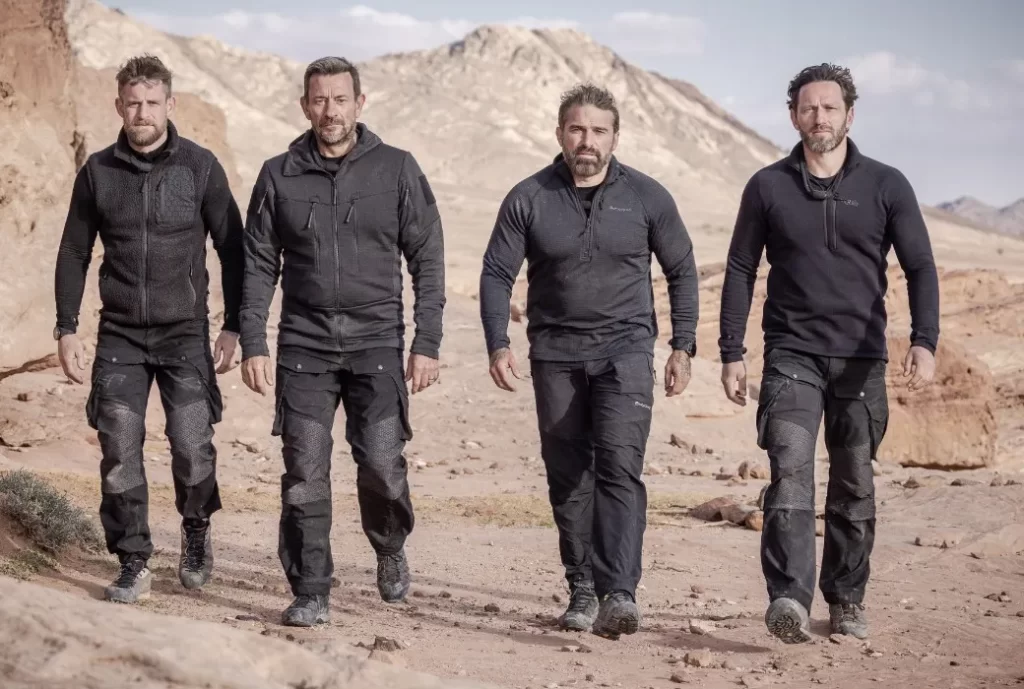 This was followed by a taxing ten kilometre run to base camp in the scorching desert heat, where convicted drug smuggler Cassie Sainsbury, known as "Cocaine Cassie", was the first recruit to struggle.
Later on in the episode, the directing staff known as "DS" took Sainsbury aside for questioning about her criminal history.
"I spent three years in a Colombian jail and it's just all very triggering," she said in tears.
Sainsbury reflected on how she felt like the "rich white girl" in prison, and was "almost sure" someone would "kill her" there.
"I was extremely naive, I was still very young and I didn't know how to get out of it. If I didn't go through with this, I was a dead lady," she said.
When Middleton asked Sainsbury what went through her head during her jail sentencing, she revealed the harrowing reality of her suicidal thoughts.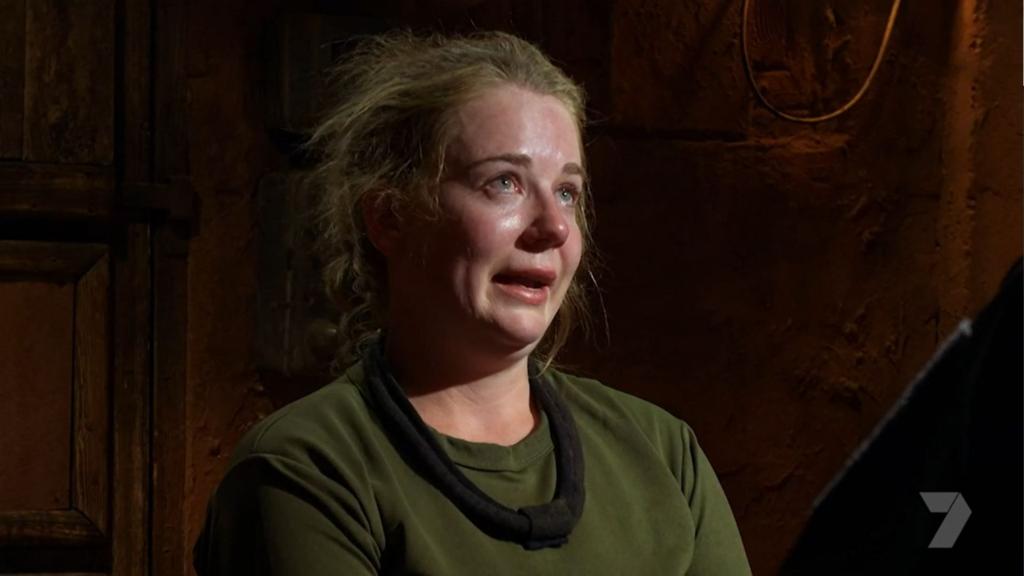 "I literally thought I was going to kill myself. I wanted to," she confessed.
"I just saw a life of sadness and pain, it was such a horrible feeling that I gave up all hope.
"I saw people hung from staircases, stabbings, but I wasn't gonna let that prison be the end of me. I wouldn't let it."
The individual hailing from Adelaide, aged 28, unveiled her shift in mentality.
"I think about how close I had been to taking my own life but I think it wouldn't have shown the person that I am at all. I thought 'Okay I made the wrong decisions to get where I was, I had to pay the price, no one else was gonna pay it for me'," Sainsbury revealed.
"It was either suck it up, learn to deal with it or let it consume me."
Middleton responded to her confession with empathy and offered words of encouragement.
"This process is very quick. We strip you down and then we build you up, that's the difference here. We will build you up, make you realise what you're capable of. You should be leading the way out there, you know that," he told Sainsbury as she wiped tears streaming down her face.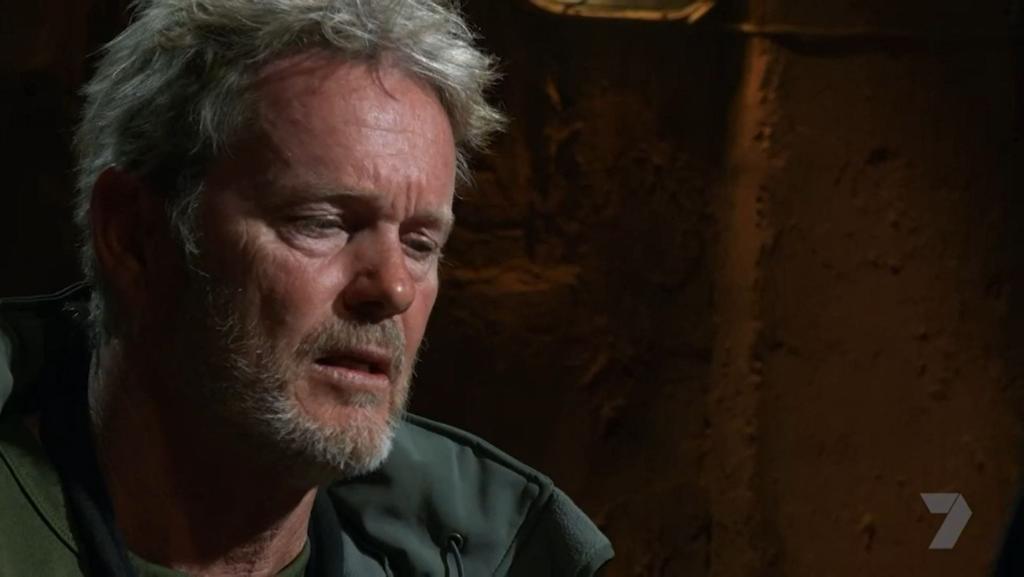 "Draw strength from that experience. Use that experience to your advantage. The majority of those (contestants) out there haven't been anywhere like this in their lives, ever," DS Ollie Ollerton added.
At the end of the bombshell premiere episode, AFL Hall of Famer Jason Akermanis became the first recruit to exit one of the world's hardest special ops initiation processes.
Akermanis claimed his foot was injured from the desert challenge and despite being cleared by the on-site medic, voluntarily retired and left the base camp.
The episode concluded with a discussion between McLachlan and the DS about his controversial past, as Middleton questioned whether he was "acting" on this challenge.
If you need support you can contact Lifeline on 13 11 14 of visit wa.lifeline.org.au