Cassie Sainsbury 'Cocaine Cassie' talks about bond with Craig McLachlan as she makes shock exit off reality show SAS Australia (Adelaide Now)
Adelaide's Cassie Sainsbury has opened up about her bond with SAS Australia castmate Craig McLachlan, saying she "can't fault" the actor in any way. It comes after her shock exit from the show.
Convicted drug smuggler Cassie Sainsbury has opened up about her bond with SAS Australia castmate Craig McLachlan, saying she "can't fault him in any way".
The Adelaide personal trainer, who made a dramatic exit off Seven's reality show on Tuesday night, said initially she didn't recognise the actor, who was accused of indecent assault in 2018.
McLachlan denied all claims in 2020, and after a very public trial, he was cleared of all the charges. 
"I actually didn't know of Craig, I didn't know anything about anybody," Sainsbury told The Advertiser.
"(But) a common situation is you misjudge a person purely on what you see and hear. Naturally you're taken aback when you meet someone and they're nothing what you think.
"It was just this instant, 'I'm here to support you' type situation. He was really supportive of me through everything. He's just an absolutely lovely person.
"I can't fault him in any way. I can't fault any of them."
Sainsbury said she remains in contact with McLachlan and other members of the cast, who have reached out since her exit from the show.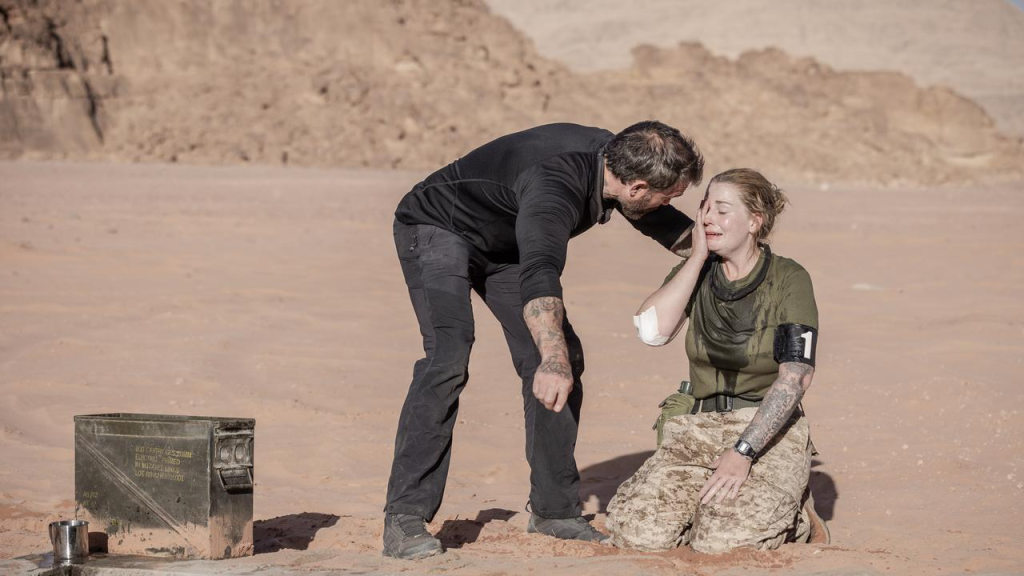 The Adelaide personal trainer was one of three celebrities – including former NRL star Boyd Cordner and businesswoman Lindy Klim – who suddenly left the series on Tuesday. 
Before the start of an underground pipeline challenge, Sainsbury withdrew from the course admitting the challenge triggered her claustrophobia – developed during her experience in a Colombian prison.
Sainsbury said the show's secret base, located in the Jordan desert, reminded her of notorious El Buen ­Pastor women's jail, where she spent three years after being caught with a suitcase containing 5.8kg of cocaine in April 2017.
"There was this initial shock when I entered the base, I couldn't deal with it. I actually broke down several times when we were getting shown around," she said.
"I didn't sleep at all the first night, I was too scared that I would be called upon. That was just like jail, you always had to be alert.
"The food was very similar, I didn't really eat the two days that I was there.
"It was almost like a version of what I had already lived through, it was quite intimidating."
Sainsbury said she would have liked to have stayed on the show longer, but said she had achieved everything she wanted to.
"I look at the person I was going onto the show and the person I am today, and I'm a different person," she said.
"I've been able to let my past go and find my voice. 
"I believed everything that people would say about me and I felt so much shame. I started to run away from it and hide.
"But the only person that can change that is myself. I've got a lot more confidence now.
"I am not my past. That's not who I am. I'm going to show the world who I am and keep moving forward."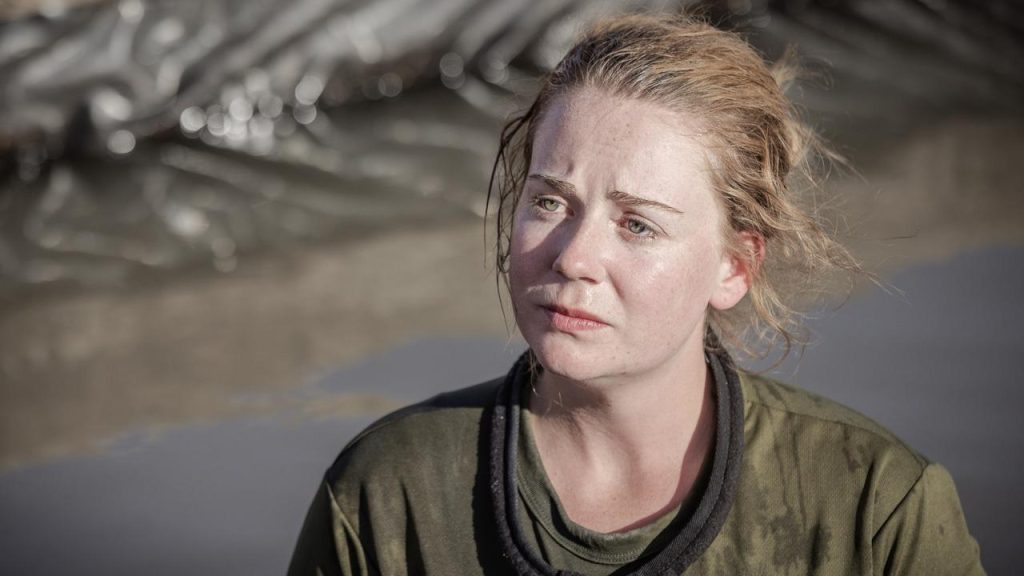 SAS Chief Inspector Ant Middleton had tried to encourage Sainsbury to stay on the show, giving her words of encouragement.
"You do not belong there (the Colombian prison), listen to me," he said. 
"You do not belong there, all this 'Cocaine Cassie' bulls**t, its not you. 
"Take what you can from this experience, use it to your advantage; well done."
Speaking to producers, Sainsbury said the experience was "one of the first times in a long time," she felt proud of herself because of the hurdles she managed to confront.
She said she would let her well-known moniker, 'Cocaine Cassie', "die there" on the show. 
"She doesn't follow me around anymore," she said.
"I'm just Cassie, but I'm the Cassie that's been through a lot, I've come out the other side stronger and with a lot of resilience. 
"I just hope to be able to prove everyone wrong." 
Dubbed 'Cocaine Cassie' after extensive international media coverage of her case, Sainsbury was released from prison after three years and moved back to Adelaide with wife Tatiana last year.