SAS star's collapse shocks TV viewers (7news.com.au)
'I need to see the doc.'
The actor had managed to get through a day of tough physical challenges and had coped with the emotion of receiving a letter from his partner Vanessa.
WATCH THE VIDEO: The secret codes in SAS Australia scenes you may have missed
But it was a punishing late-night "beasting" that left him in major distress and deciding whether or not he should stay or leave.
The remaining contestants were already exhausted after an intense day when they were called from the haven of their camp beds into the square by the SAS staff.
Earlier, Ant Middleton vowed to give them the "beasting to end all beastings," one so brutal that the intention was to force a voluntary withdrawal from the course.
First up, the contestants had to do a series of pushups before running around the courtyard square, then diving into a tank of water and crawling through sand in their soggy clothes.
McLachlan, 57, had impressed the directing staff earlier by coming out on top in a rope challenge where he was pitted against the younger and more physically muscular Tim Robards.
But as he slogged through the sand in waterlogged fatigues, McLachlan began to visibly struggle, then stopped, clutching his lower abdomen.
"Unless you're f***ing dying number 9, I suggest you get f***ing crawling," one of the directing staff yelled at McLachlan, who looked up and gasped: "I need to see the doc."
For a terrifying moment, it looked like McLachlan was about to have a heart attack.
Pointing at his abdomen, he said, "It's like a hot knife through f***ing butter … You know I wouldn't f***ing stop it (unless it was something bad)."
McLachlan then staggered over to Ant Middleton.
"What do you want to do, number 9?" Middleton asked the actor.
"Come on, make a decision."
"I've just got to see the doctor," McLachlan said, clearly not wanting to quit but unable to go on with the beasting.
"If you can't carry on, you're gonna let the team down tomorrow on the ground," Ant yelled.
"I suggest you hand your number in and stop the suffering.
"You're not going to be able to make it tomorrow when you do s*** 10 times as hard as this!
"It's not going to get any f***ing easier, number 9!"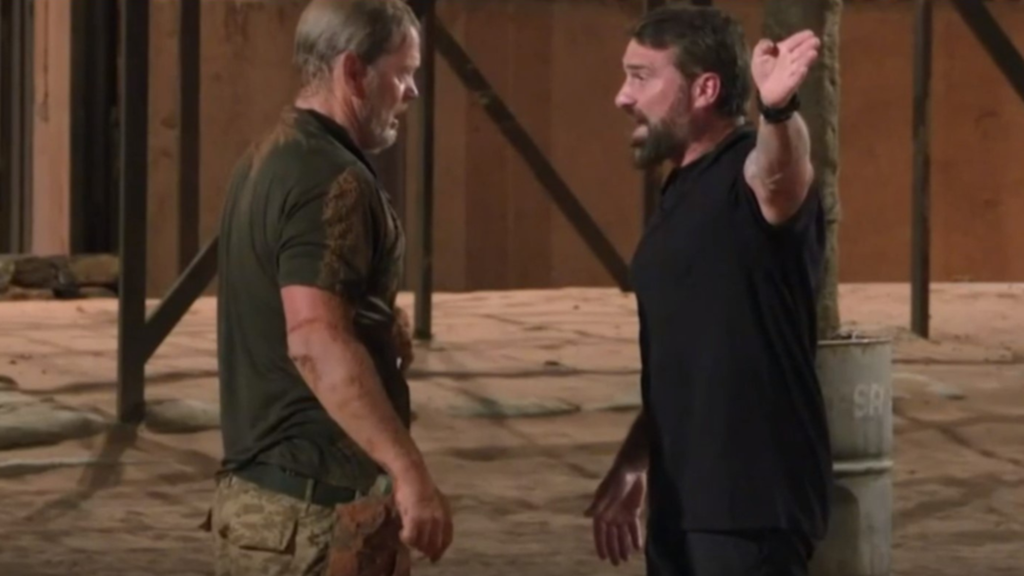 McLachlan, puffing and distressed, looked shattered as he contemplated his next move.
Slowly, reluctantly, he ended up ripping off his number and handing it over, clearly gutted at having to do so.
"You've done the right thing," Middleton said.
"Tomorrow, you would have been left on the ground like a f***ing idiot, leaving yourself with no-one to come and pick you up.
"You haven't let us down – you've f***ing done amazing.
"Your body has given up on you, that's it.
"Tomorrow, you won't last. Fact. Fact."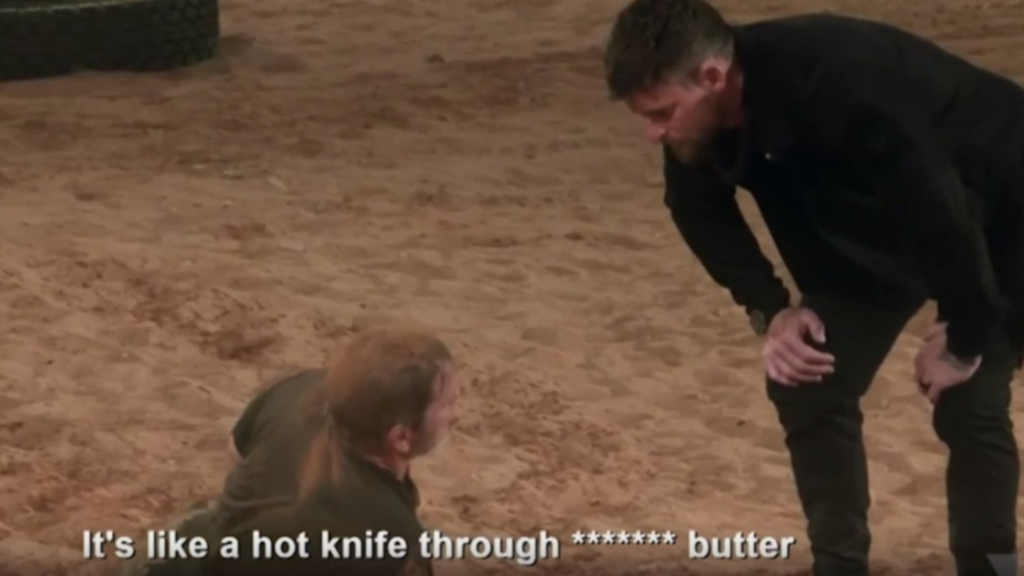 Later, in the medical room, Middleton once again praised McLachlan's grit and determination before the actor left the camp.
"I've seen you change," he said, as McLachlan became emotional.
"I've seen you let down your guard literally overnight.
"This is the reason why I do this course, for people like you.
"That was a very selfless decision you made there – a great decision to make for the team."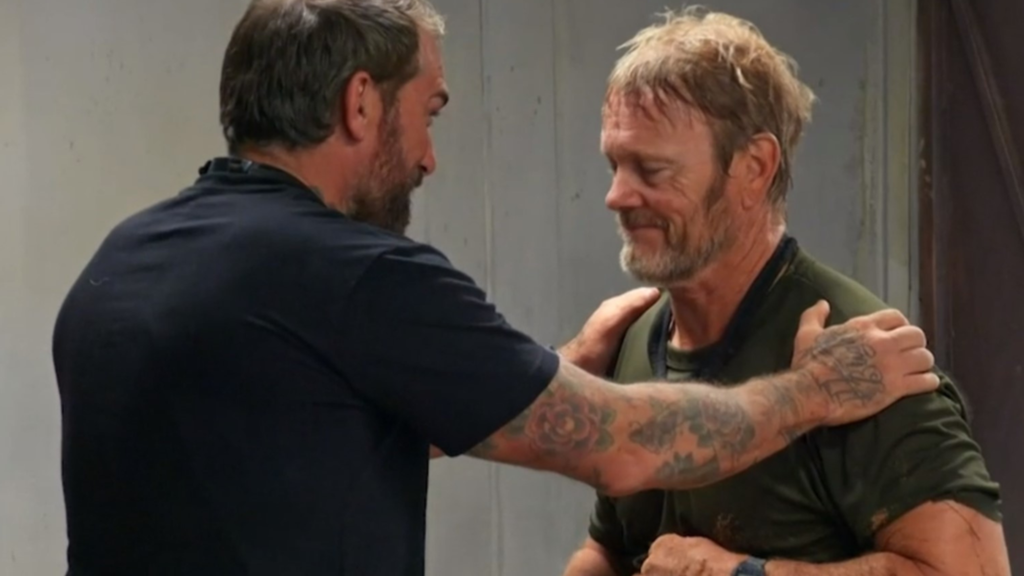 Middleton added that McLachlan would be "someone that sticks in my head for a very long time."
"Same," McLachlan replied.
"Muckers for life.
"Thanks for having me."