SAS Australia: Gruelling challenge forces actor Craig McLachlan to voluntarily withdraw (Perth Now)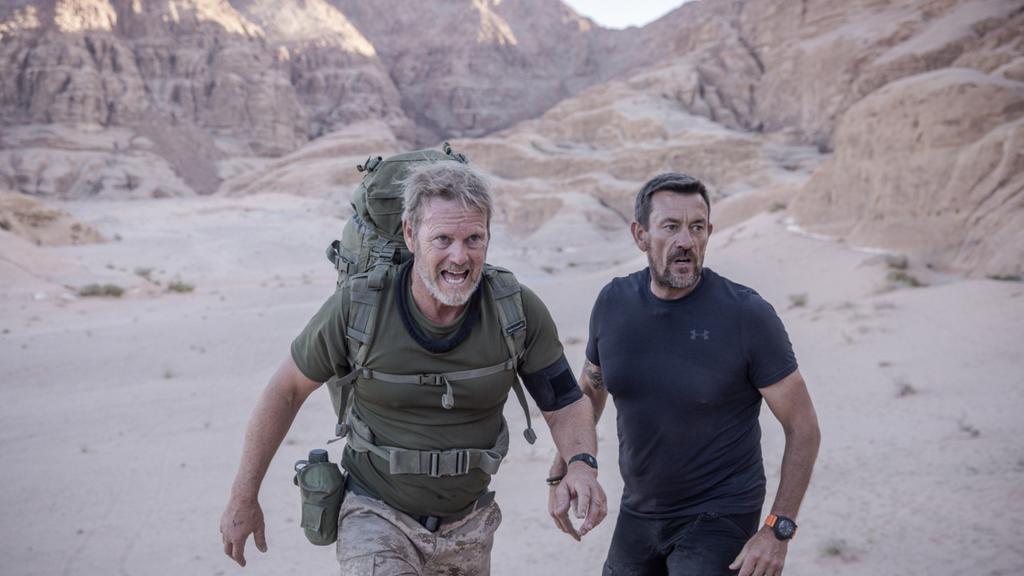 As only six recruits remained with three days left on the demanding course, the day began with a brutal task, involving the recruits enduring a painful rope hang high above a 100-meter canyon drop.
Thai cave diver Craig Challen earned praise from the DS for displaying exceptional endurance in the challenge. Conversely, actors Craig McLachlan and Tim Robards faced criticism from the DS for quickly letting go of the rope.
The DS escalated the intensity for the second task, which involved a high-speed exfiltration from a military vessel into turbulent seas, followed by a hazardous ascent to reach the safety of a hovering Blackhawk helicopter.
Recruits were then presented with letters from home, but rugby star Mahalia refused to accept hers, fearing it would break her focus.
"I love my family but I'm guilty of being distracted very easily. When you lose focus, you can go off track. I want to be at the end. And I will do everything I can to be at the end," explained Mahalia.
In the later hours of the night, the recruits endured an incredibly demanding training session, as the DS sought to identify and eliminate any signs of weakness with exercises including push-ups, sprints, press-ups, and sand crawls.
During this ordeal, McLachlan experienced abdominal pain and requested a medical evaluation, to which was denied by DS Ant Middleton.
Middleton gave McLachlan two options; to continue in the beasting or voluntarily withdraw from the course. He eventually chose the latter.
"I came into the course with all sorts of personal issues, having gone through a number of years of trauma, really. I really lost sight of who I was. And I'm leaving with a real sense of who I am," he said.
"I'm leaving with trust in people again. It's been a life-changing experience, really. I feel very privileged to be invited along."
Now only five recurits remain on the course; Abbey Holmes, Dr Craig Challen, Mahalia Murphy, Matthew Mitcham and Tim Robards.