Uncensored footage of SAS Australia contestant's shock act that everyone missed (7news.com.au)
The moment was spotted during Monday night's episode.
It was the unbelievable moment that thousands would've missed on SAS Australia, captured on camera as two major stars fought one another in physical combat.
On Monday night's "Aggression" episode, the SAS recruits took part in the "Murder Ball" challenge – which saw competitors go head-to-head in a battle to get a medicine ball up a hill.
The SAS stars – who had been put into groups of two – had been ordered to use their aggression to physically overcome their opponents.
"Aggression is the most powerful weapon a human can possess," SAS Australia Chief Instructor Ant Middleton said.
"No punching, this isn't about going in there like headless chickens. Clashing your heads together and injuring yourselves. That's not a thinking soldier. This task is about using controlled aggression to take down the enemy."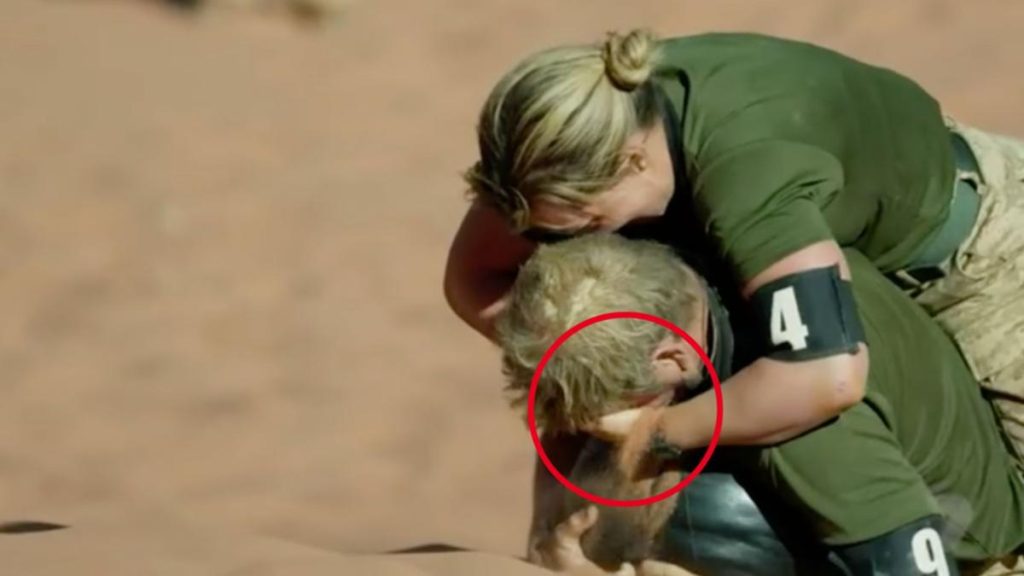 He added: "When you go into combat, it's do or die. You fight till the death."
Channel 7 commentator and former AFL Women's (AFLW) player Abbey Holmes was pitted against actor Craig McLachlan for the task – and it was one that she wasn't going to lose without a fight.
"I am a competitive beast," Abbey said. "I'm someone who always wants to achieve and do things 100 per cent and win.
During the challenge, Abbey was seen aggressively tackling Craig to the ground in an effort to wrestle the medicine ball from his grasp while Ant and the other DAS instructors cheered her on.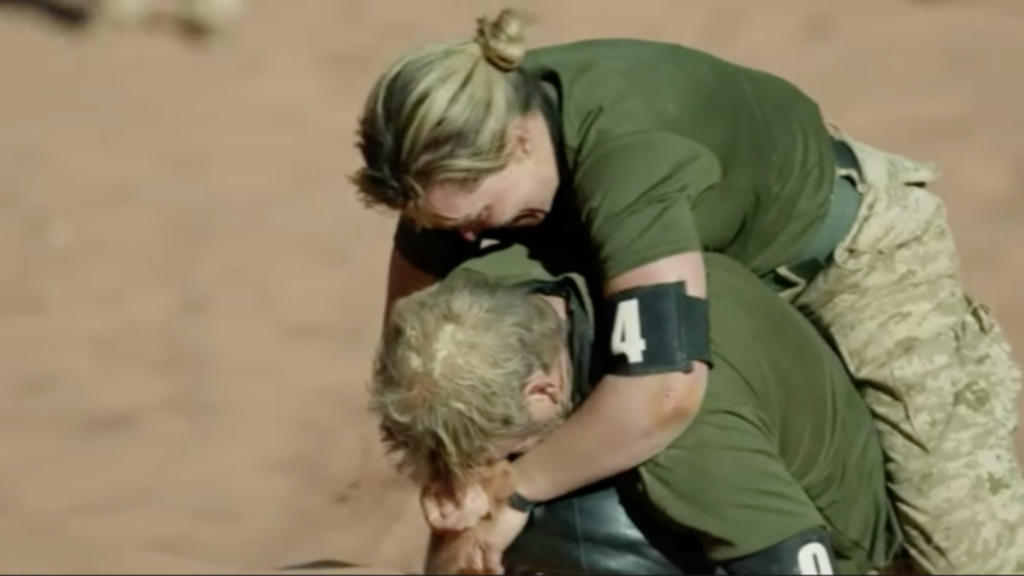 But it was an act by Abbey after she had control of Craig – missed by many – in the sand that is sure to shock.
At one point, the 32-year-old former athlete is seen picking up a handful of desert sand and rubbing it aggressively into Craig's face, mouth and eyes.
The SAS crew were impressed with Abbey's efforts, praising her for her unrelenting approach.
"Get him, four," one SAS instructor yelled out to Abbey. "Yes, yes. Get him, number four."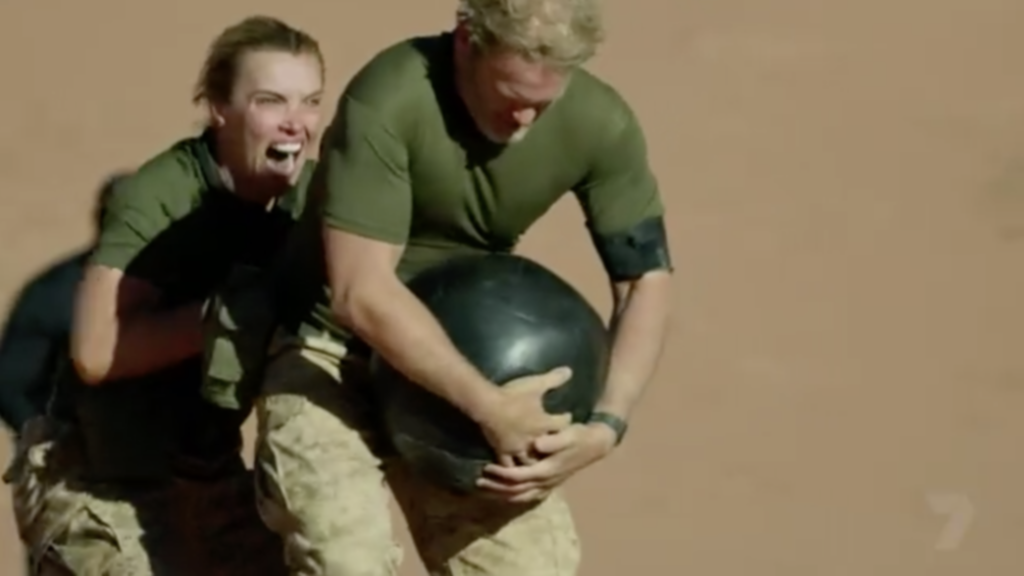 Despite her efforts, the battle was called a draw – meaning neither Abbey or Craig failed the challenge.
"If I don't win or I don't do things exactly as the DS expects, I might be disappointing them yes – but I'll also be disappointing myself," Abbey said.