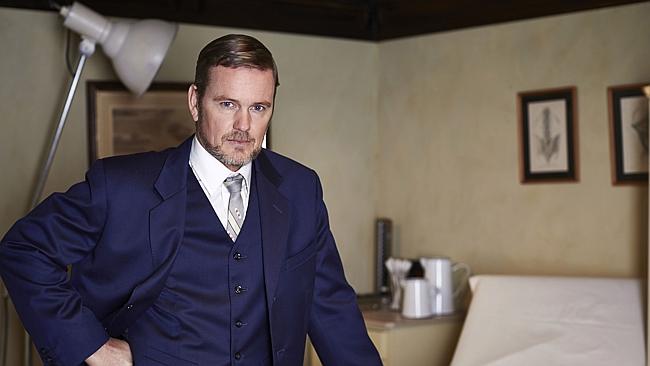 Medico maverick to foil society's prejudices
The Australian reviews episode 3 of The Doctor Blake Mysteries….STARRING Craig McLachlan as the enigmatic maverick country town doctor Lucien Blake, this quasi-period medical series was the most popular Aussie drama on ABC1 last year, attracting more than a million viewers every week – nearly topping two million at one stage with all the regional figures taken into consideration.    The series is a beguiling generic crossover, the fish-out-of-water medical series and the country doctor as investigator manque. At times it reminds both of Foyle's War and Inspector George Gently with its regional settings and the way its writers pit old-fashioned prejudice and bigotry against the rapidly emerging reality of social change.
They have created not so much a simple mystery narrative, but a drama that is also an effective vehicle for commenting on Australian life as we passed out of the torpor of the 1950s into the cultural unrest of the 60s.